When the care you or your loved one needs extends beyond the scope of a Caregiver, True Care can assist with a wide range of nursing services. Registered and Licensed Practical Nurses can provide a variety of complex medical services, all from the comfort of your home. True Care's Nurses provide highly individualized care for clients of all ages.
What are
Nurse Services?
Our Nurses come to your home so you can remain where you are most at-ease while receiving the quality care you need. Our highly qualified Nurses are licensed to assess and care for clients with more intensive medical needs, providing a broad spectrum of services.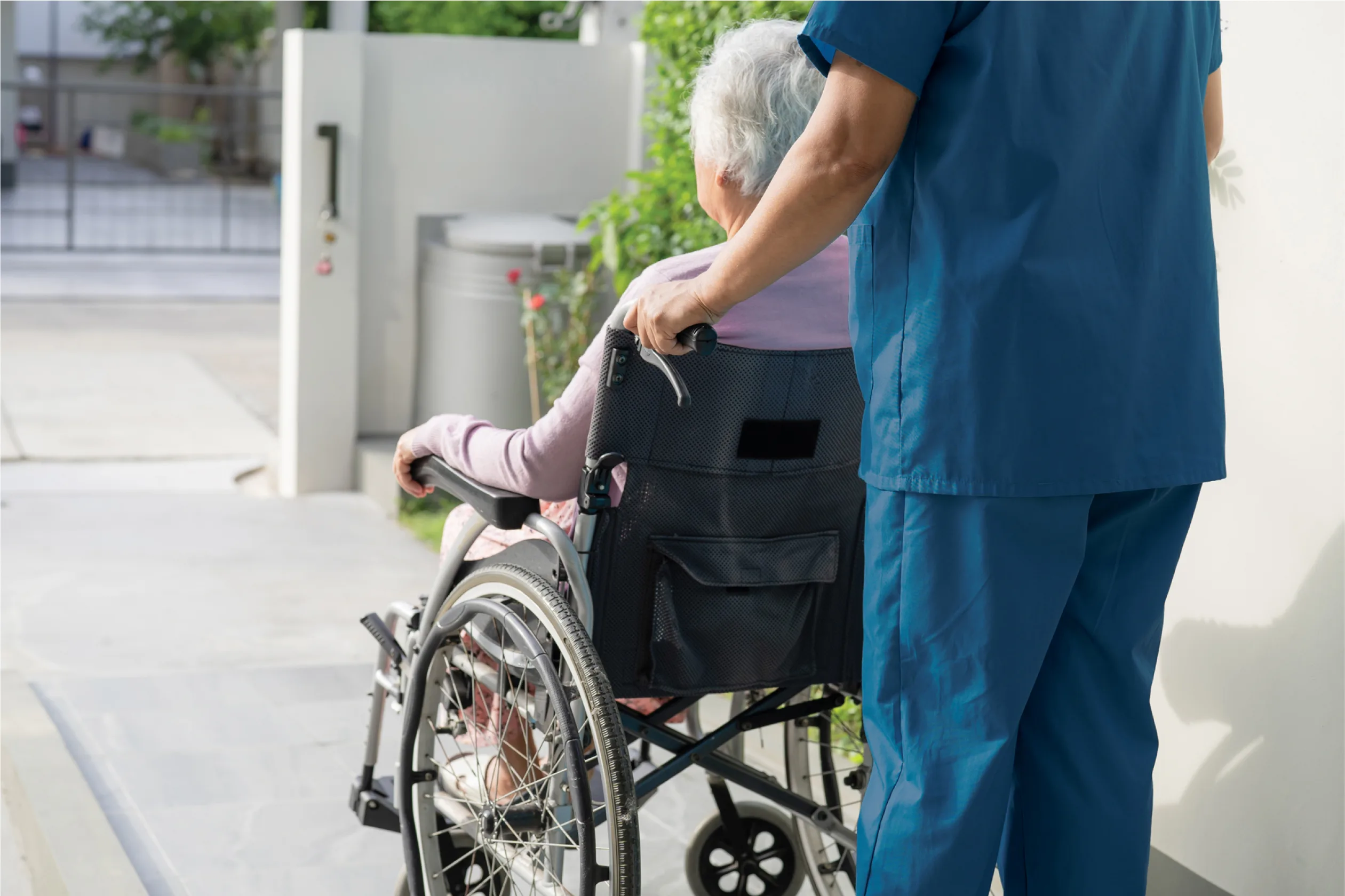 Care Away
From Home
We know that independence and autonomy are important to our clients. While receiving in-home nursing services, you'll likely still have plans you'd like to keep or make. Your True Care Nurse can provide clinical care when you're on the move. Whether you require assistance in getting around, have appointments you need to attend, need an advocate at your side and/or someone to take notes and ask questions; your Nurse is there to assist you. Our Nurses work to ensure your health and safety so you can continue to do the things you want and need to, and maximize your time with your healthcare team.
True Care's Nurses Specialize In:
Hospital-To-Home Escort
Wound Care
Care Management
Infusion Therapies
Medication Administration
Medication Management
Speciality Dementia and Memory Loss Care
Nurses That Care
Care By The Hour or By The Visit
Clinical Excellence From Seasoned Healthcare Professionals
Multilingual and Multicultural Nurses Speak Your Language and Know Your Customs
Medical

Care
Individualized Care Plan Development
Primary Care Physician Follow Up and Collaboration
Specialized Skills and Ability Assessment
Tele-Visit and In Person RN
Supportive

Care
Family Discharge Planning
Family Training and Support
Financial and Insurance Support
Training and Support for Caregivers
Veteran and Family Support
Your
Nurse

Can Assist With The Following:
Initial Intake Assessment
Medical and Surgical History Review
Medication Management and Administration
Nutritional Assessment
Environmental Assessment and Recommendations
Post Fall Health Assessment
Pain Assessment
Ongoing Health Assessment
Skin Assessment
Vital Sign Assessment
Wound Care
Client or Family Teaching For At-Home Therapies Including Wound Care and Infusion
Training and Education About New Diagnoses, Treatments, or Medications
Identifying Outside Resources To Address The Needs Of The Client and Client's Family
Book Your Free
Consultation
Please fill out the following form to request a free consultation with our team. We look forward to discussing your needs and finding the best combination of services for you.
"Front desk is really helpful and they take their time to listen to your problem, they have empathy for the aides. I love to work with the agency"
"My experience is great with them. They take care of me and are very attentive to my needs."
"I am very satisfied with true care. My home attendant is very helpful and patient. She has basically become like family."
"I love this home care. My grandma has been with this agency for the past 7 years and she never had a problem/ bad experience. They always prompt on substitutes if needed or any updates that are happening at the agency. I myself called them a couple of times to clear out a few questions for my grandma and the front desk ladies were so friendly and helpful! Very satisfied!"
True Care really does care about their clients. It's taken a little while to get to the aid that I currently have but she's irreplaceable and hard working. Everyone I've had the pleasure of speaking to is professional and kind. I'm very thankful that we found this agency because there are a lot of Home Care agencies out there but very few that really care, consider their clients and ultimately want what's best for them.
Frequently Asked
Questions
Ready To Start Receiving
Nursing Care

From True Care?