About
Us
We specialize in providing home care services such as Certified Caregivers (Home Health Aides), in-home nursing, and much more. Our goal is to help our clients achieve optimal health and wellbeing in the comfort of their own home.
Who We Are
We offer comprehensive home care services to support the medical, personal, and social needs of our clients. Our experienced and dedicated team of professionals provide personalized services tailored to meet individuals' needs.
Our Mission
We aim to deliver the highest quality home care, delivered by trained professionals. Serving diverse and multicultural communities, our clients' quality of life is our priority. We provide care that evokes the warmth of family.
Our Pledge
To ensure that every client receives care with dignity from the comfort of their own home, with a caregiving team that supports their unique needs.
Experience
Our Services
Our
Core Values
We act with
compassion and integrity
Our approach is heart-centered. We put you first.
We are
respectful and inclusive
Our strength lies in our diversity.
We are
accountable for our actions
Taking responsibility for our work is part of who we are.
We strive for
innovation and leadership
Always aiming higher, and working to be better.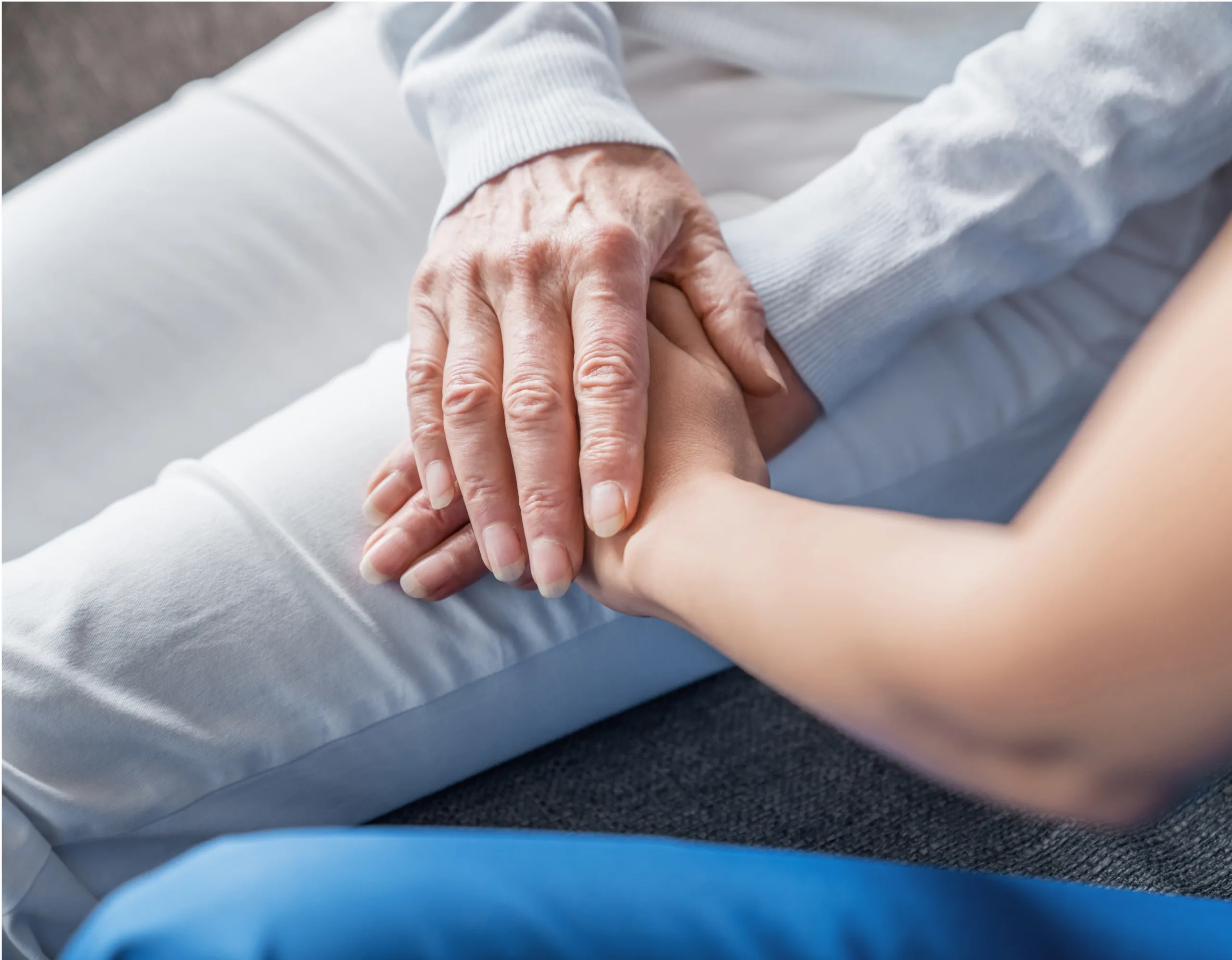 Care at Home
Our trained Caregivers provide top-level, personalized care.
Care in the Family
Designate a loved one to oversee your care through CDPAP and keep care in the family.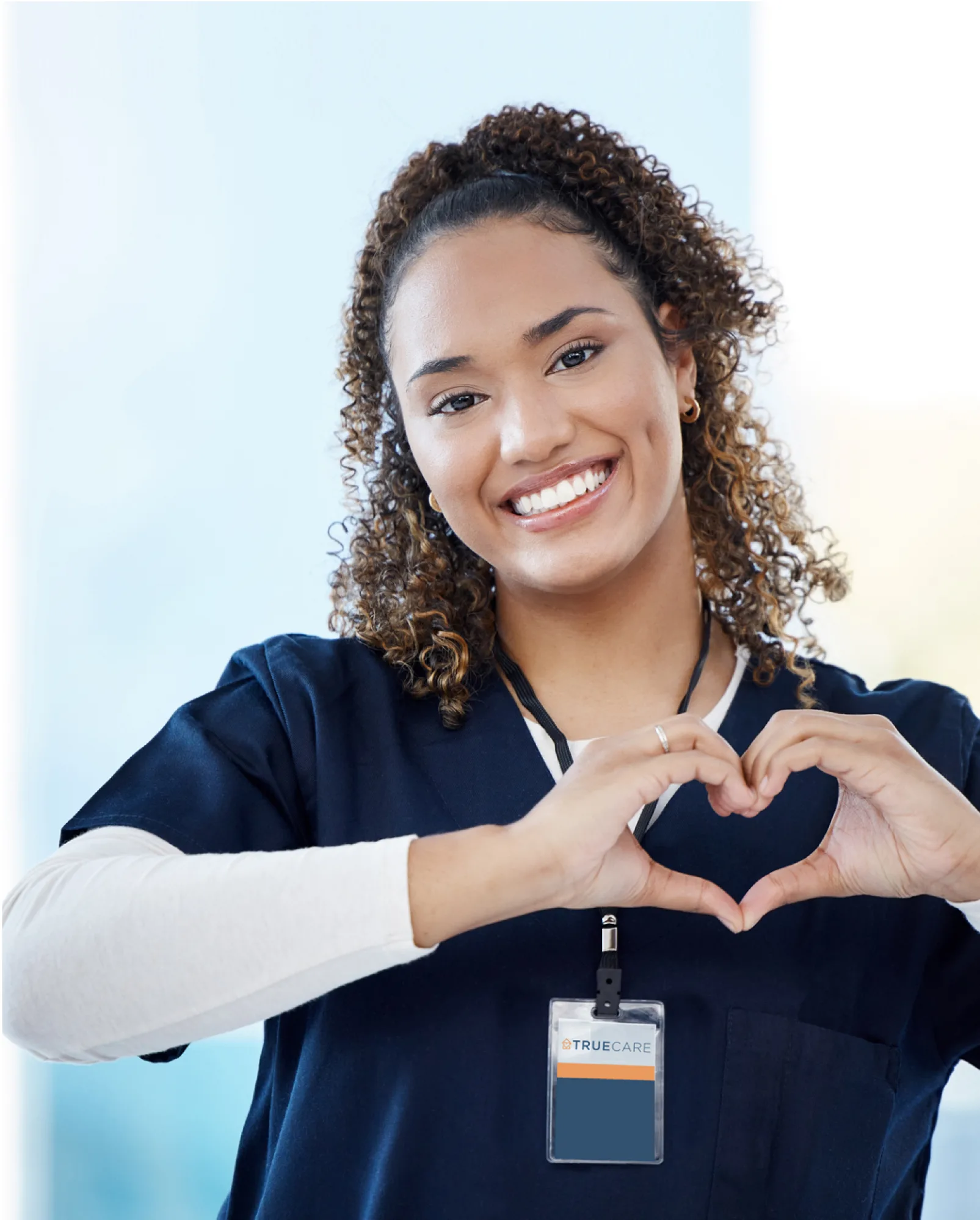 Care as your Career
Build the caring career of your dreams. Explore our HHA, Nursing, and in-office positions here.
What is
Home Care?
"Home care" describes any type of non-medical assistance someone receives in their home. These services include assistance with the Activities of Daily Living (ADLs) for older adults, those with physical disabilities, and/or others who cannot perform these tasks on their own.
Home care enables you to live more independently and make your own choices about how you want to live as you get older or manage ongoing health conditions. Home care provides assistance with daily tasks like bathing and cooking so that you can stay in your home for as long as possible—and it gives a caregiver who cares about your wellbeing the opportunity to provide personalized care right where it matters most: at home.
Who is
True Care?
True Care is a licensed Home Care Agency rooted in the love and commitment of family. Since 2009, True Care has been serving the New York Metropolitan area, offering comprehensive home care services to support the medical, personal, and social needs of our clients.
Our team provides personalized services tailored to meet the individual needs of people who are aging, ill, and/or injured. Our goal is to help our clients achieve optimal health and wellbeing from the comfort of their own home.
Home care agencies like True Care play an important role in helping people maintain independence and quality of life as they get older or recover from a major health event. At True Care, we accomplish this by providing personalized care and support to help our clients complete daily tasks. We pride ourselves on providing culturally sensitive, multilingual care that meets our clients where they are.
What Makes True Care
Special?
At True Care, we prioritize family and provide care designed to help our patients live freely. Our caregivers are not only chosen for their skill, but also for their desire to make meaningful connections with those they serve, and for their passion for helping clients live as independently as possible. We require more than the standard industry training to ensure that each client receives our signature in-home care experience.
When you're recovering from illness or injury or dealing with the changes that come with aging, it can be difficult to stay focused on the things that matter most to you. That's why our team works closely with our clients and their families to develop individual plans of care that support both physical and emotional wellness while also keeping clients' personal goals in mind.
True Care's home care enables you to stay at home with your family or wherever you feel the most comfortable. You'll receive care beside the people that matter most in your life. We want you to feel as safe, at ease, and understood as possible, that's why our multicultural staff is fluent in English, Spanish, Russian, Mandarin, Cantonese, French, Creole, Vietnamese, Bengali, Arabic, Korean, and more. We choose caregivers who value the importance of cultural wellness as well as physical health in enhancing our client's overall wellbeing.
Awards & Recognition
Our
Blogs
December 6, 2023
Understanding Seasonal Affective Disorder: Shedding Light on the Winter Blues
Understanding Seasonal Affective Disorder: Shedding Light on the Winter Blues Seasonal Affective Disorder (SAD), also known as the winter blues, is a mood disorder that typically occurs during the winter months when there is less natural sunlight. This condition can have a significant impact on an individual's mental and emotional well being, affecting everything from […]
November 17, 2023
November is National Home Care and Hospice Month
True Care Recognizes National Home Care and Hospice Month November is National Home Care and Hospice Month, a time to recognize and appreciate the vital role that home care and hospice services play in our communities. At True Care Home Care, we understand the importance of providing quality care for your loved ones in the […]
November 8, 2023
National Family Caregivers' Month
National Family Caregivers' Month is celebrated each November in the United States. It is a time to recognize and honor family caregivers across the country and raise awareness about caregiving issues. Family caregivers play a significant role in their loved ones' health and well-being, and their contributions are crucial to both the recipients of care […]
Client
Testimonials
"Front desk is really helpful and they take their time to listen to your problem, they have empathy for the aides. I love to work with the agency"
"My experience is great with them. They take care of me and are very attentive to my needs."
"I am very satisfied with true care. My home attendant is very helpful and patient. She has basically become like family."
"I love this home care. My grandma has been with this agency for the past 7 years and she never had a problem/ bad experience. They always prompt on substitutes if needed or any updates that are happening at the agency. I myself called them a couple of times to clear out a few questions for my grandma and the front desk ladies were so friendly and helpful! Very satisfied!"
True Care really does care about their clients. It's taken a little while to get to the aid that I currently have but she's irreplaceable and hard working. Everyone I've had the pleasure of speaking to is professional and kind. I'm very thankful that we found this agency because there are a lot of Home Care agencies out there but very few that really care, consider their clients and ultimately want what's best for them.
Frequently Asked
Questions
Ready to start receiving
home care

with True Care?